Climbing the Peaks
'Up and Down The Easy Way'
---
This page is a development of an idea which formulated following numerous enquiries to the team over easy routes. How does one select an easy and safe route up the mountains and avoid becoming liable as a voluntary rescue organisation.
I must state that the views expressed on this page are my own and not necessarily those of the team. Also that the word 'safe' is subjective and to avoid risk completely, fell walking should be avoided along with most things in life.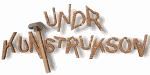 The following routes are planned for this summer when photographic conditions are better with good light and visibility.
| | | |
| --- | --- | --- |
| Mountain | Route Up | Route Down |
| Scafell Pike | Via Brackenclose, Brown Tongue, Lingmel Col, Summit | Reverse of the ascent |
| Scafell Pike | Via Brackenclose, Brown Tongue, Lingmel Col, Summit | Summit, Mickledore, Hollow Stones, Brown Tongue, Brackenclose |
| Scafell Pike | Via Brackenclose, Brown Tongue, Mickledore, Summit | Reverse of the ascent |
| Scafell Pike | Via Brackenclose, Brown Tongue, Mickledore, Summit | Summit, Lingmel Col, Hollow Stones, Brown Tongue, Brackenclose |
| | | |
Page created 25/3/07