Swift water Training
Sunday 14th May 2006
---
Two stages to be run by the Wasdale team - as many as possible to do the first which is an awareness training and up to around 8 to do the three day technician training - those who regularly work with water outside team activities and happy to maintain their use of techniques learnt on the course.
1. Basic First responder Training - full day with class room and practical
2. Swift water Technician 1 - 3 days training
All river photos provided by Dave Willey's camera and Richard Longman behind the lens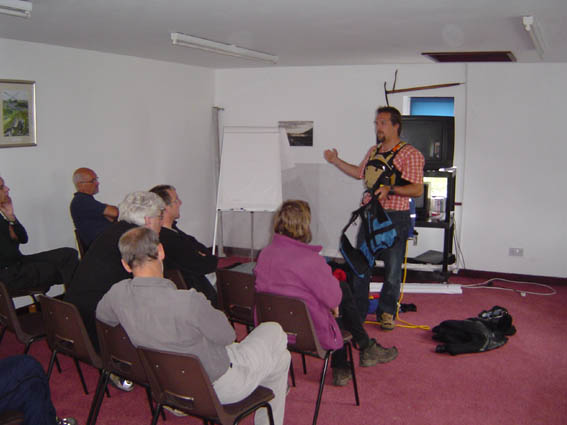 Indoor session at Millforge Base - Ben talks us through the differences between the standard buoyancy aid and the one he is wearing which is used by Swift Water Technicians and has a quick release device so they can be tethered to the floating ropes.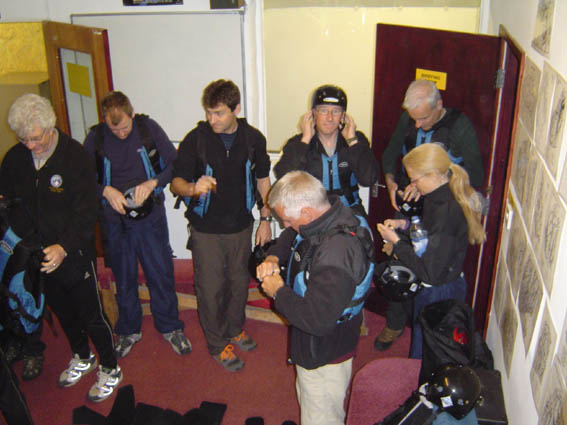 All find a wet suit that fits and buoyancy aid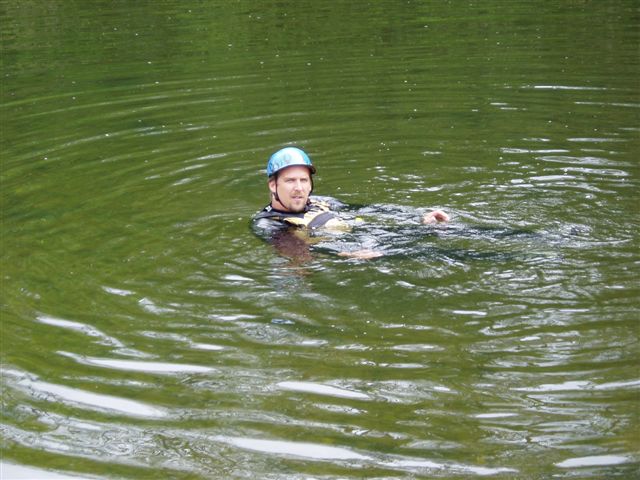 Ben Starkie of Vertical Descents
http://www.verticaldescents.com check out his site
http://www.verticaldescents.com/vertical-descents-video.asp worth a look at his video if you have Broadband
Come on in the water is fine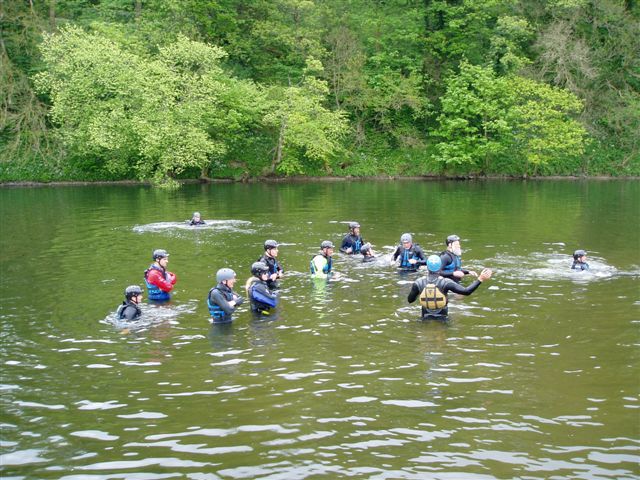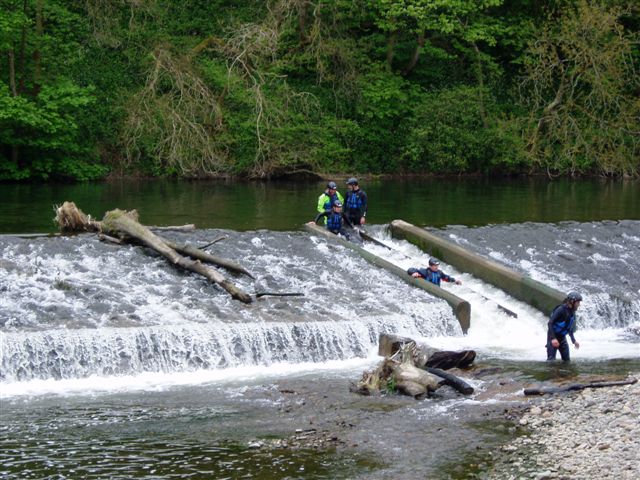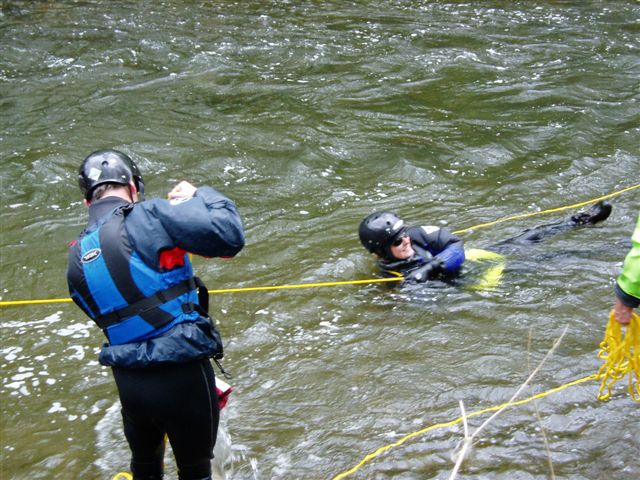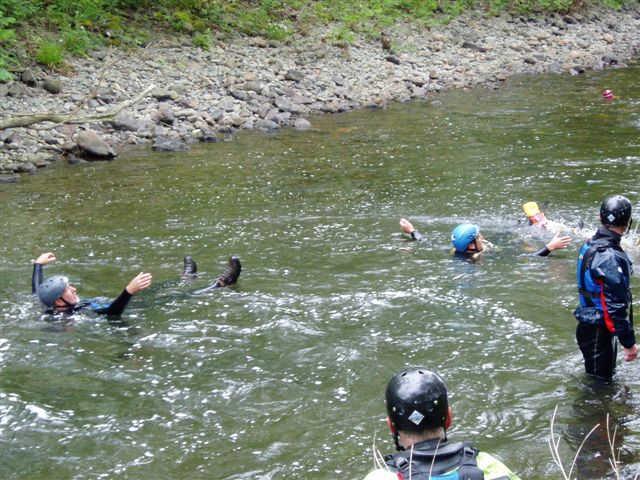 Throw line practice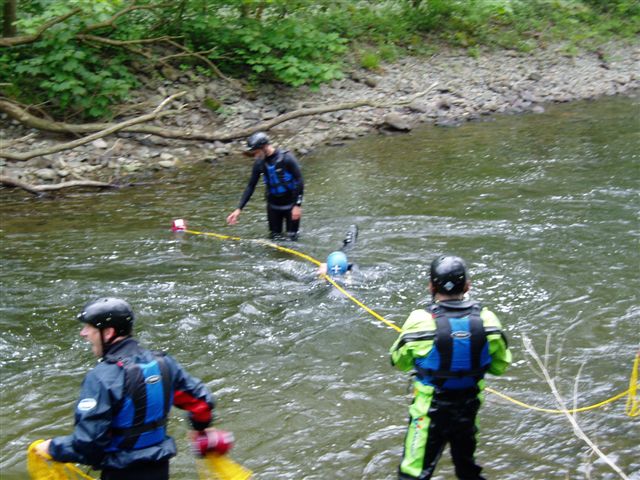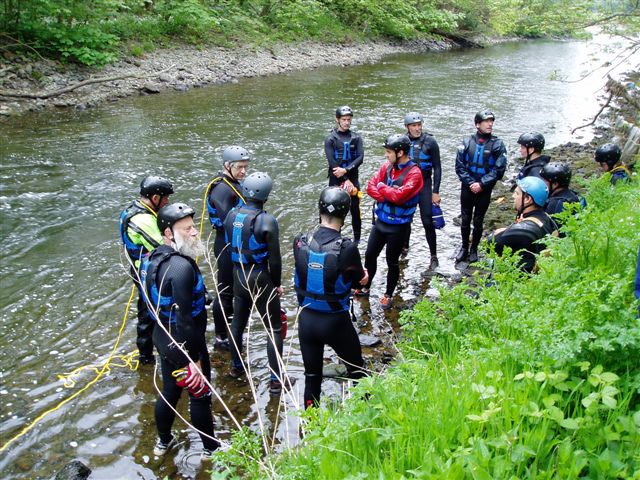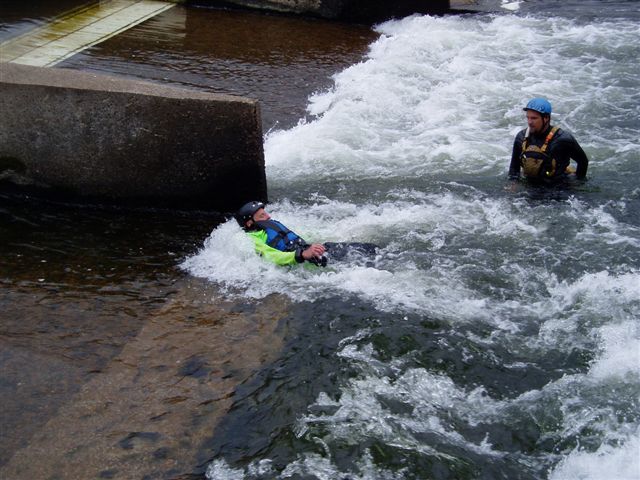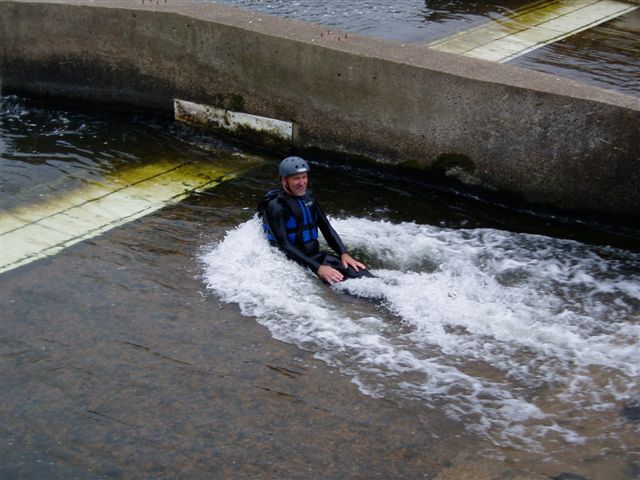 Feel the force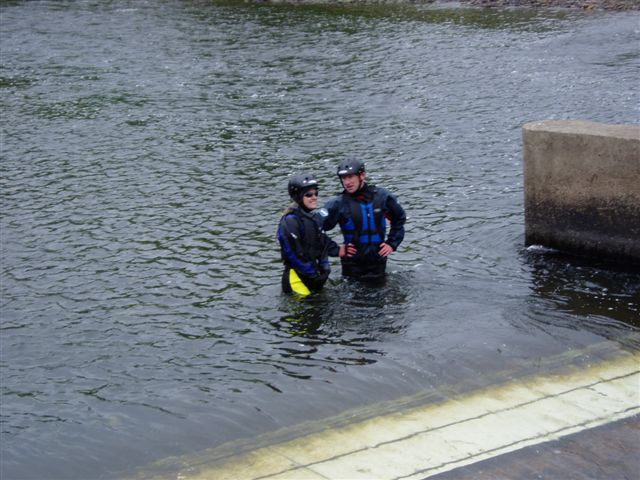 Now this won't hurt a bit......Julian gives Saffron some advice....or is it the other way round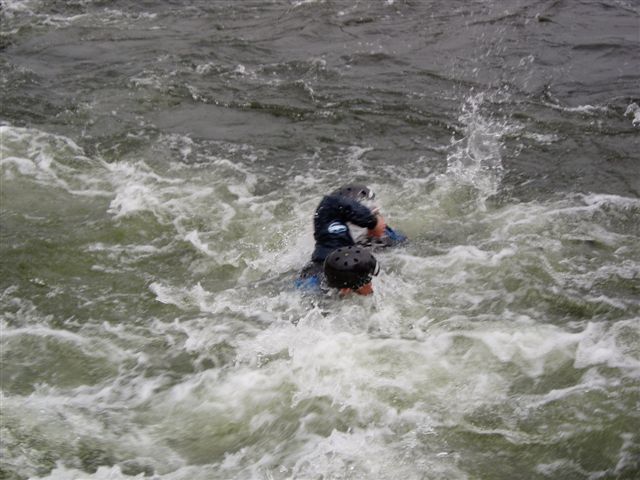 Grab and Go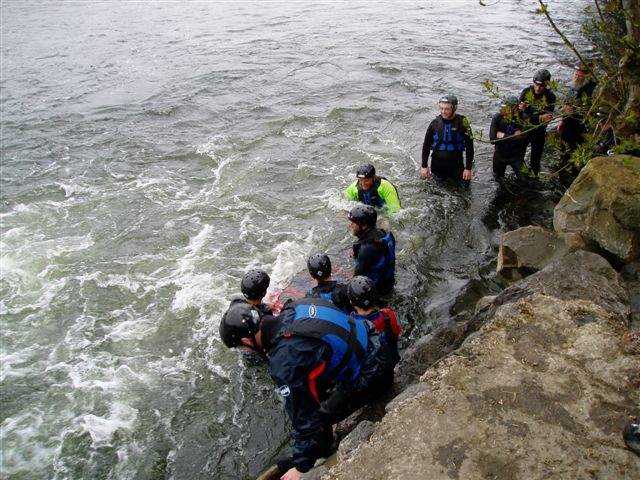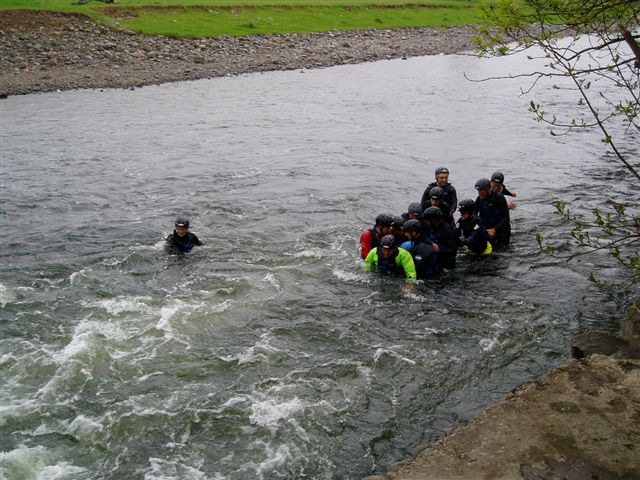 How to carry the Bell Stretcher with Martin Willey on board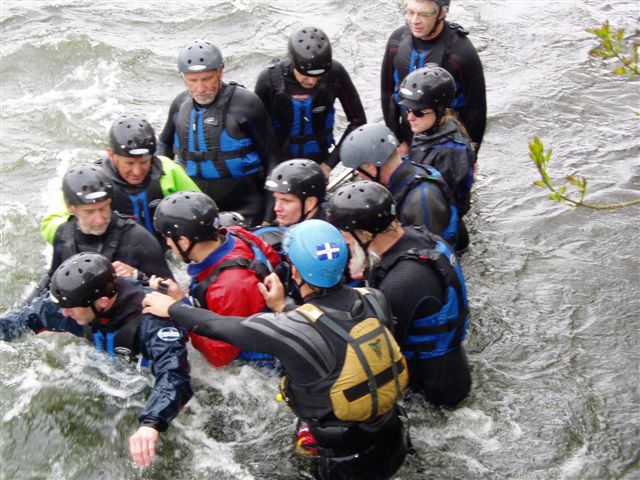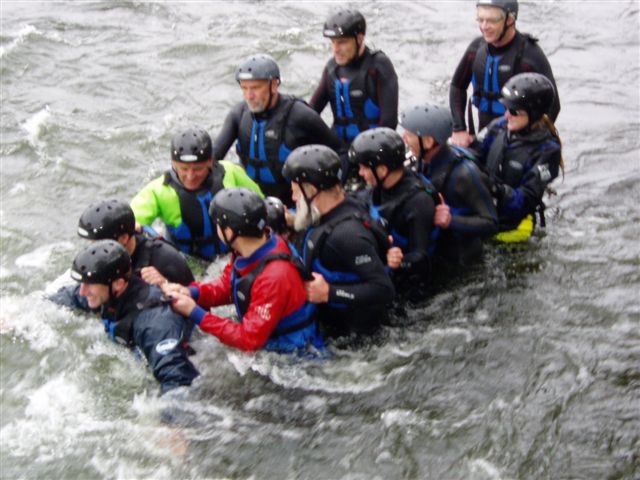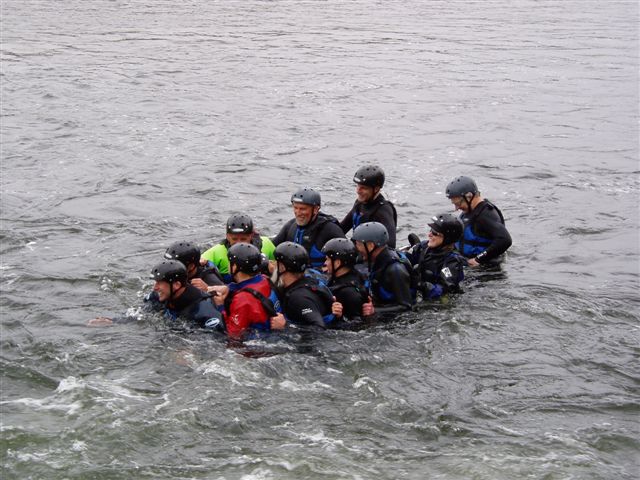 Yes , Martin is still on the stretcher but not tied in of course. They seem to be having fun anyway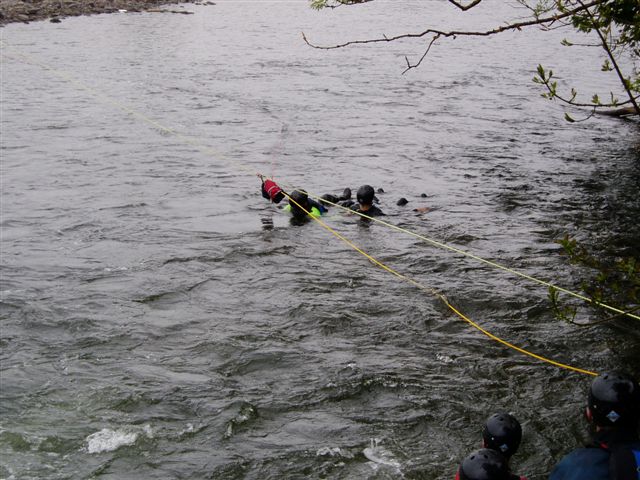 Tyrolean Traverse / Recovery line at 45 degrees to the bank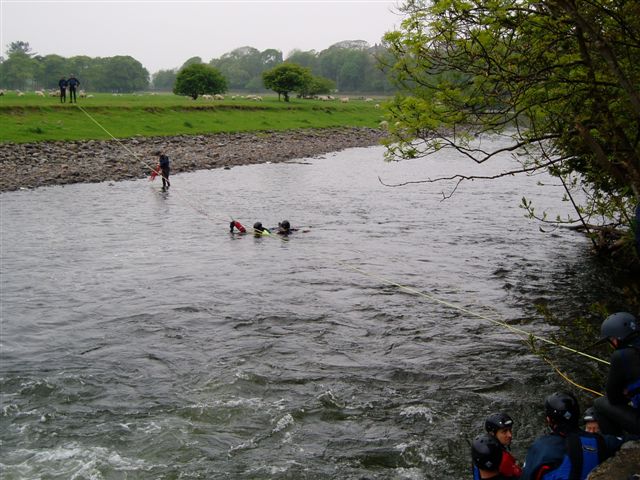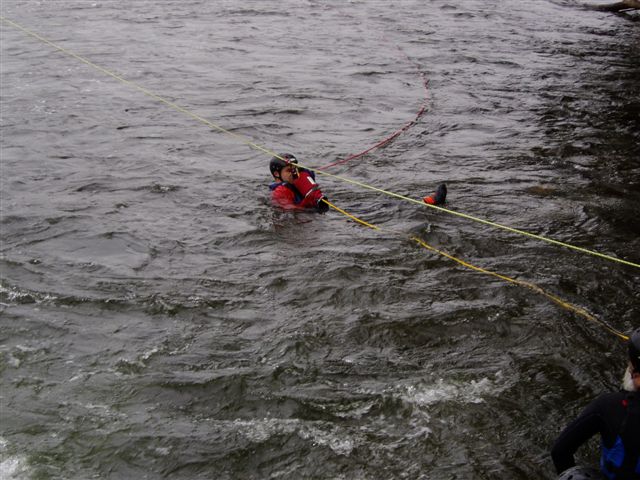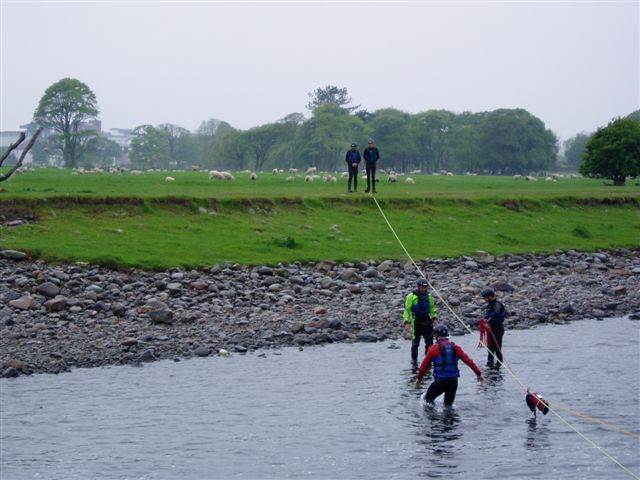 Page created 15 May 2006