Piers Gill - Accident Blackspot
Full Day Training
Sunday 11th March 2007
---
The following photos and video were taken during our full day training in Piers Gill. On the descent route from Scafell Pike and now the most likely place to find missing walkers who take a wrong turn into the Gill. Weather conditions during the practice were pretty normal for what is normally a standard search route
To see some video footage click here (you will need broadband to view it properly).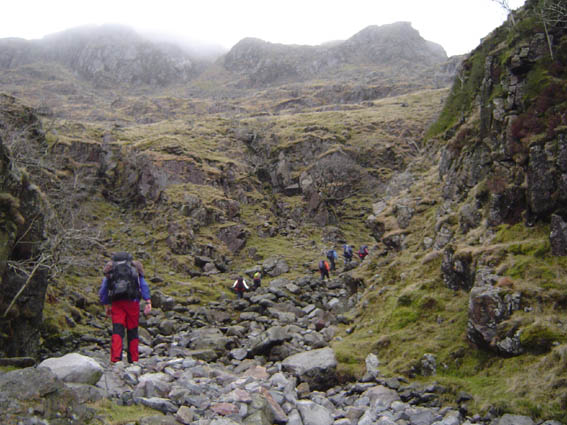 Entering Piers Gil from the bottom seems pretty straightforward. I don't know what all the fuss is about.
Helmets going on so it must be starting to get to the serious stuff. The major waterfall pitch cannot be seen from this level - it is around the next couple of bends and keeping dry is not an option if you want to proceed beyond her. An exit to the left up the steep grassy bank takes you onto the main path at 100 foot above this level.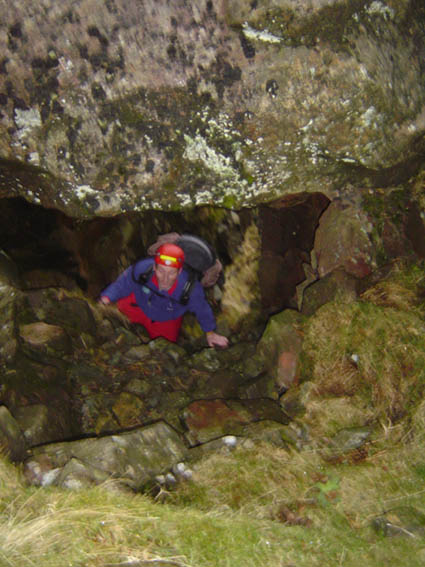 There are some interesting alternative routes out of the bottom of the gill if you like scrambling on crumbling hand and footholds and slippery and very unstable ground. Did I really squeeze through the chockstone with my rucksack on?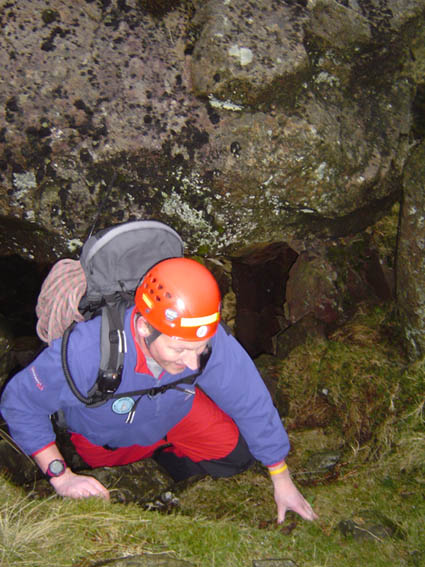 Out of the danger zone.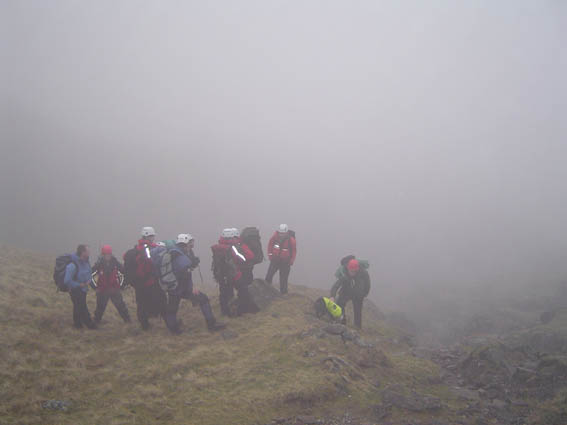 Chriscliffe gulley / stream bed just to right of this shot. About one thrid of the way up the Gill. Visibility mixed.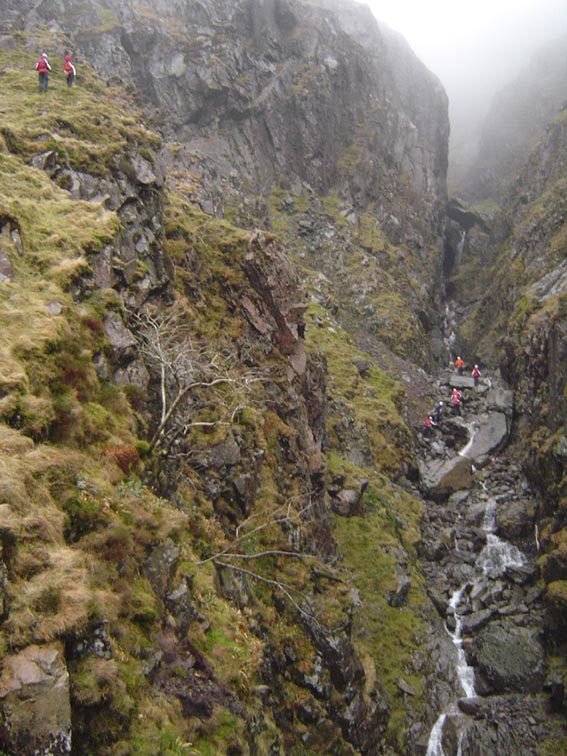 There is a grassy rake which takes you into the bed of the gulley between the waterfall pitch (downstream of this photo) and the overhanging boulder / chockstone at the to of the photo. Distances and scale is misleading as the boulder is the size of a coach. Team members in the bed of the Gill with other team members at the start of the grassy diagonal descent.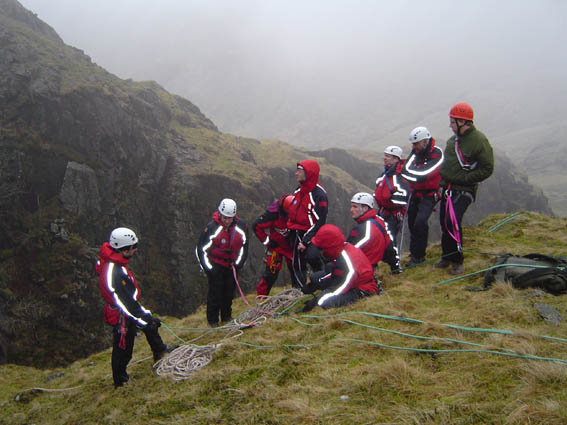 Getting the 5-point belays set up in readiness for the exercise (evacuating a casualty out of the gill approximately 300 feet below.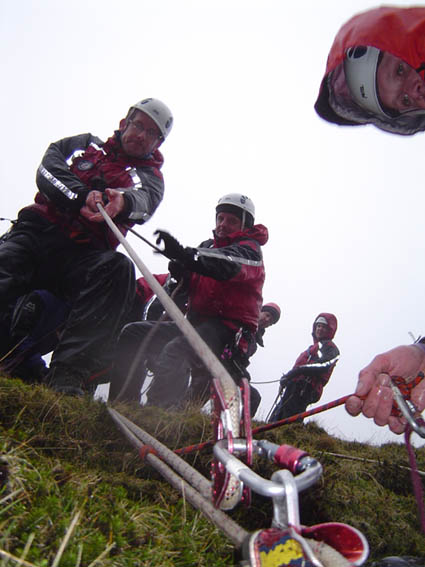 Crevace rescue technique using pulley system and petzel shunt as a one way pulling device.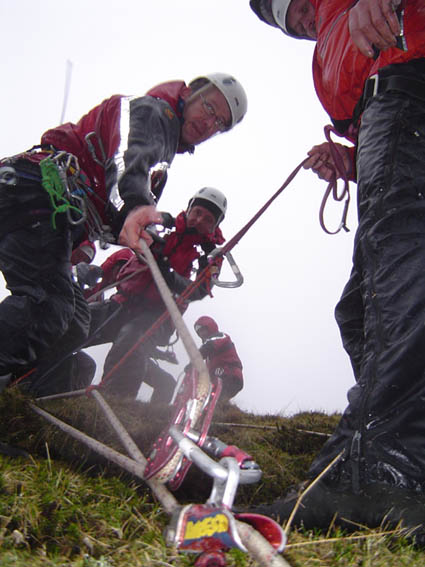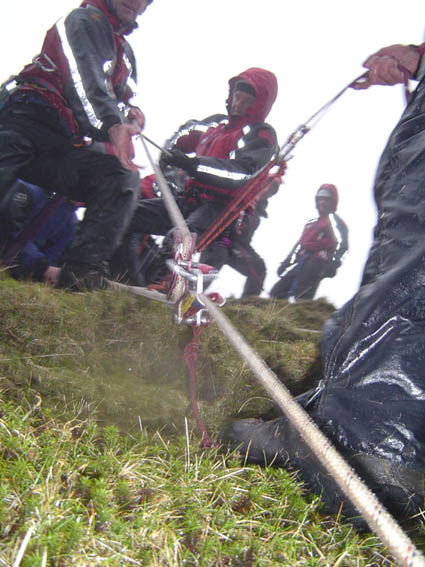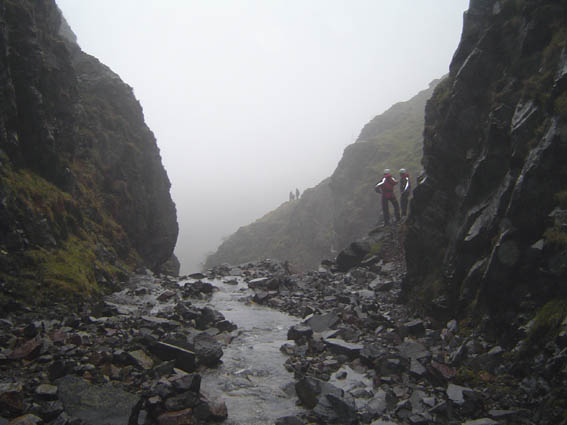 Photo taken in the bed of the gill looking back towards the belay point up on the right bank looking down the gill. Needless to say the gill drops a couple of hundred feet below this pool. I am standing some way down below the toppled boulder which is behind me. I am looking directly towards Styhead Pass and Keswick (due north-west)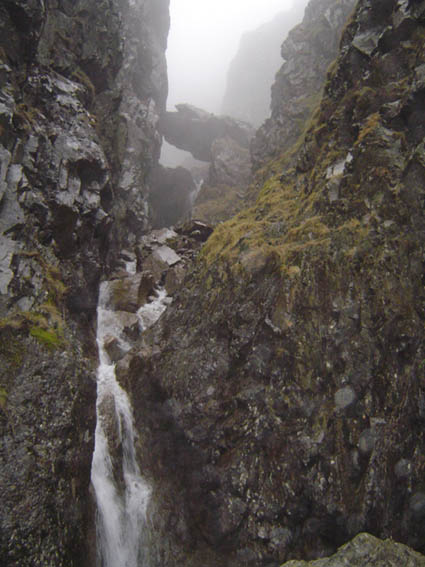 Looking upstream toward the big chockstone boulder (the size of a coach) - scramble route up to the the right of the boulder.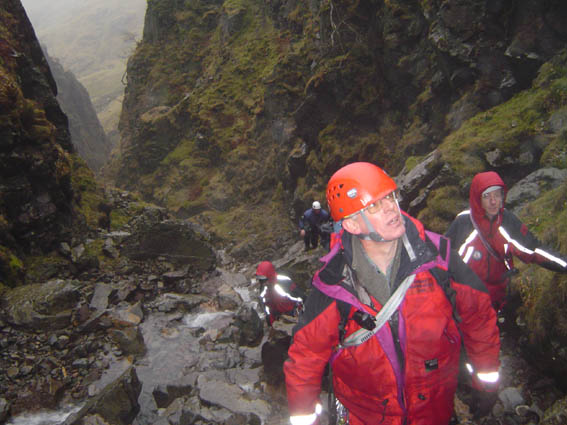 His expression is better than a thousand words - is that the only way out!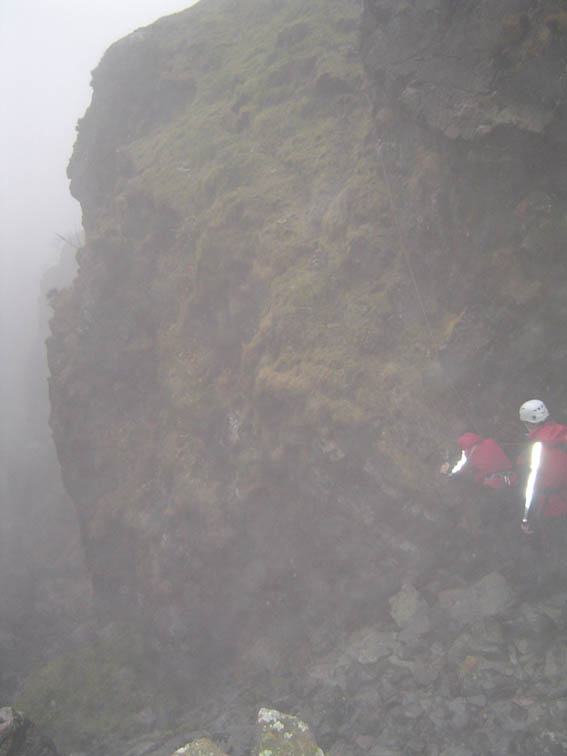 The grassy rake - safer with a line but possible without one, but if you are very sure footed.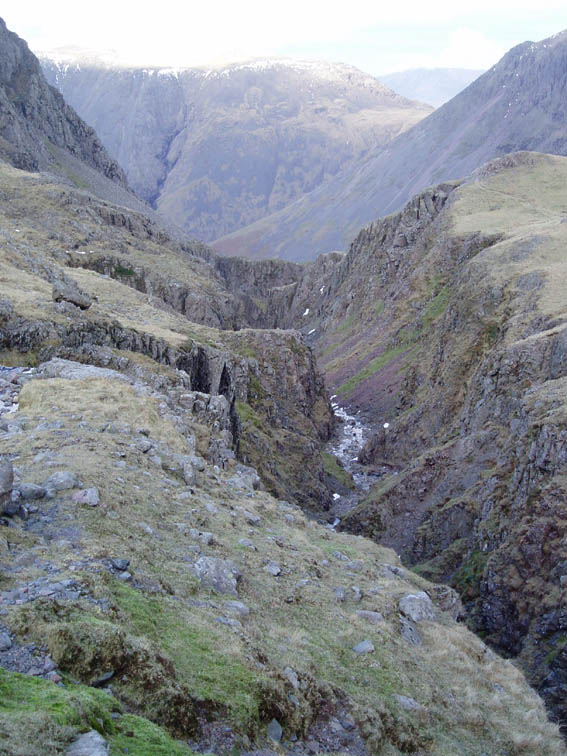 Piers Gill on a good day looking from the top of the Gill towards the 90 degree right hand bend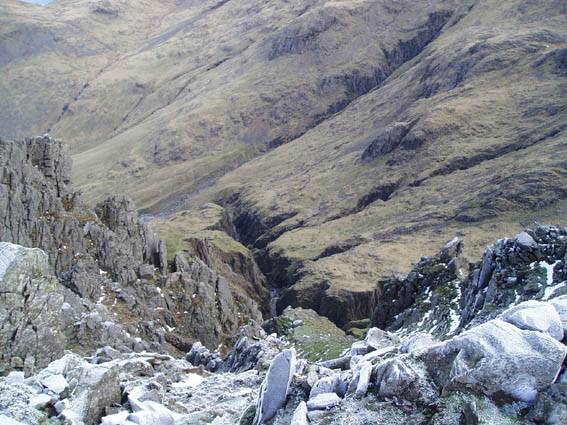 Page created 13/3/07