Rescue Pictures Page
Lady with Broken Leg at Netherbeck
Saturday 15th April 2006
---
6/15:15/4/06 ( 4.37 p.m. ) - Saturday
The team were called directly to rescue a local lady in her early 60's with a broken leg. At first the locations was taken to be Overbeck Buttress on Yewbarrow but subsequently found to be Netherbeck, opposite Overbeck Buttress on the Middle Fell side of the river. The response was very quick as the lady was only half a mile from the road in a group of six walkers. There were around 18 team members on the rescue and the lady was stretchered down to road and taken by ambulance to West Cumberland hospital in Whitehaven. The incident was closed at around 6.00 p.m.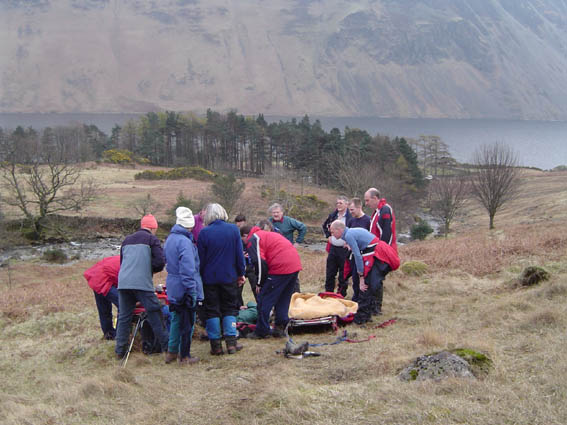 Incident site with Wastwater in the background and team vehicles down by the road. An unfortunate accident where the lady slipped in sight of her car.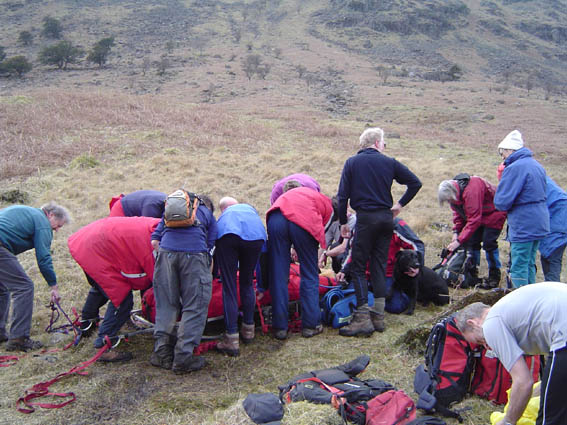 The lady is carefully strapped into the Bell stretcher for the carry down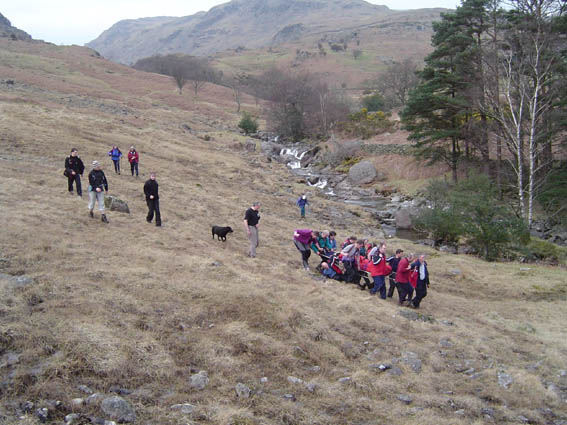 Where the ground is free from rocks the stretcher can be slid - here you can see how wet and slippery the ground is as we lose one of our stretcher carrying team members under the stretcher due to the slippery terrain - a good reason to have 10 team members on the stretcher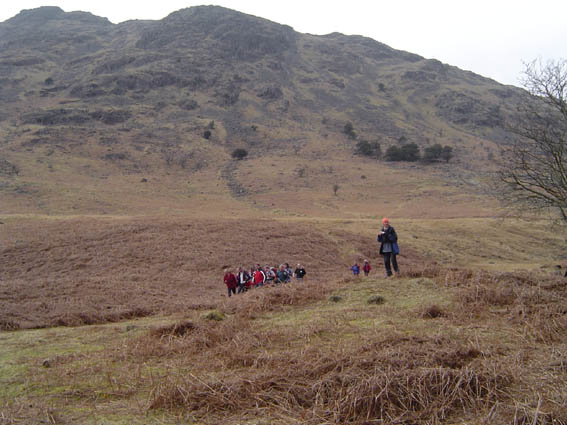 Middle Fell in the background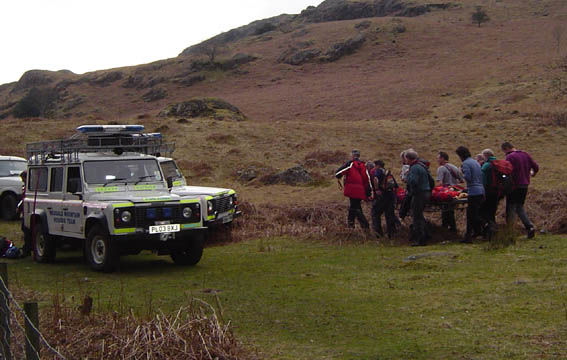 Safely back to vehicles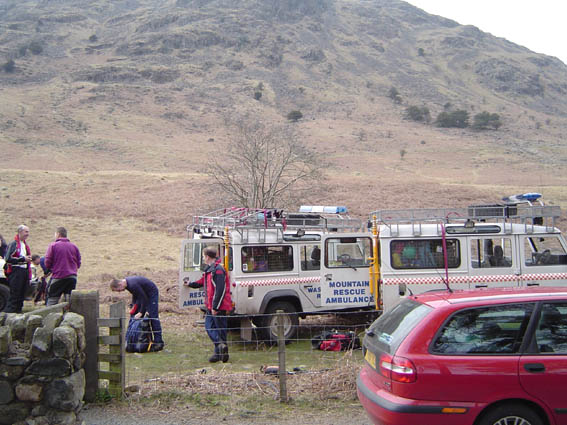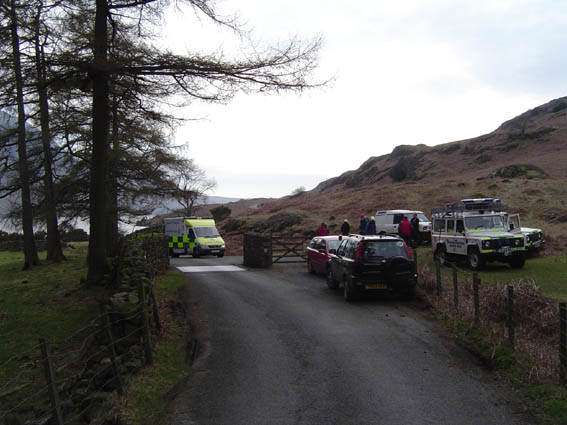 Ambulance arrives from Egremont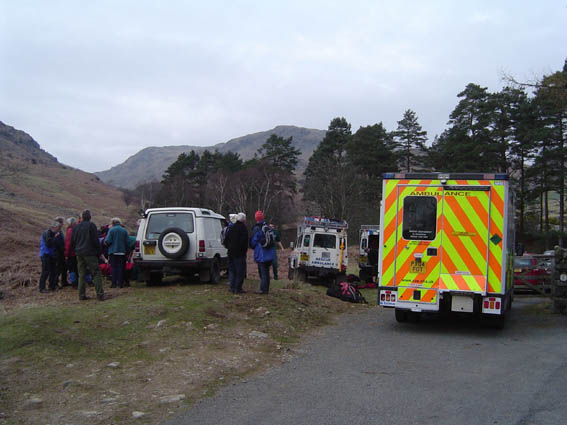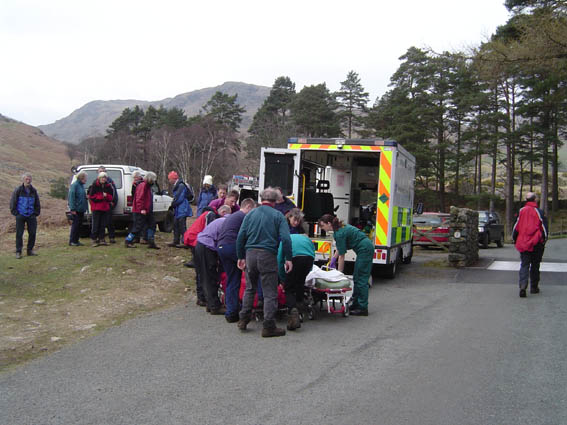 The lady is carefully transferred from the team stretcher to ambulance stretcher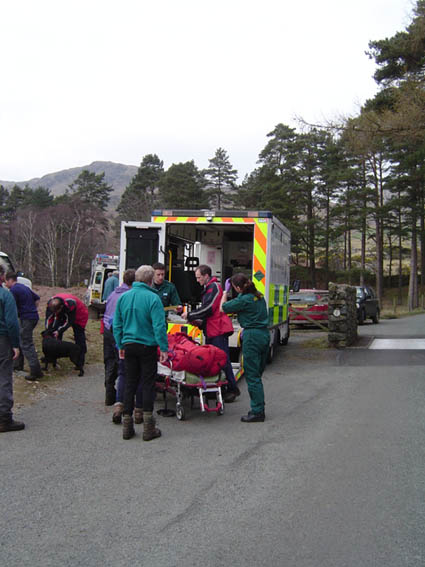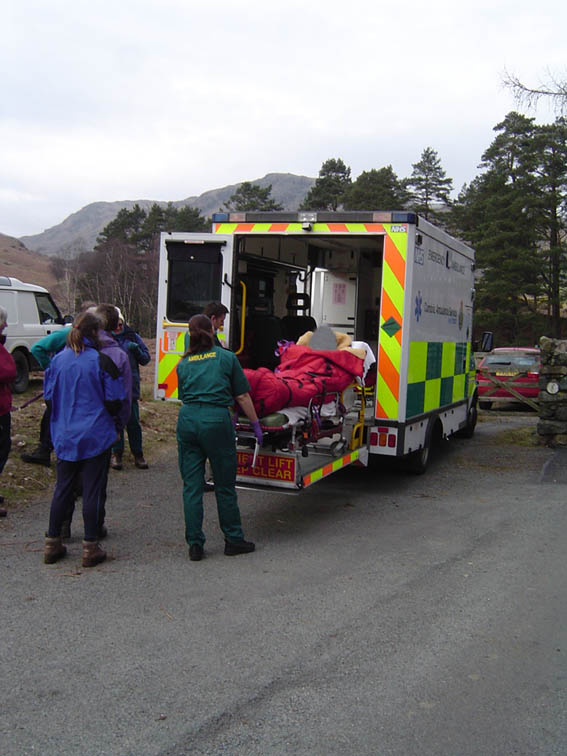 The stretcher is lifted up into the ambulance by hydraulic lift.
Page created 15/4/06