Broken Ankles at Rottington
Near St. Bees Lighthouse - Thursday 12th October 2006
---
6/47: 12/10/06 ( 4.16 p.m. ) - Thursday
Wasdale Mountain Rescue Team were called to rescue a lady with leg injuries near the St.Bees lighthouse. The ambulance had been called to the incident but the lady and her husband were a mile away up a very rough and flooded track. The couple were on holiday from Staffordshire and staying in St. Bees. She had gone over on one ankle, broke it and whilst stumbling broke the other ankle as well. She was treated on scene by the three Wasdale MRT doctors who had driven across the valley from the hospital, two miles away as the crow flies. She was then driven back to the waiting ambulance at the road head and taken to West Cumberland Hospital. Incident was closed at 6.30 p.m. and around 15 team members were involved.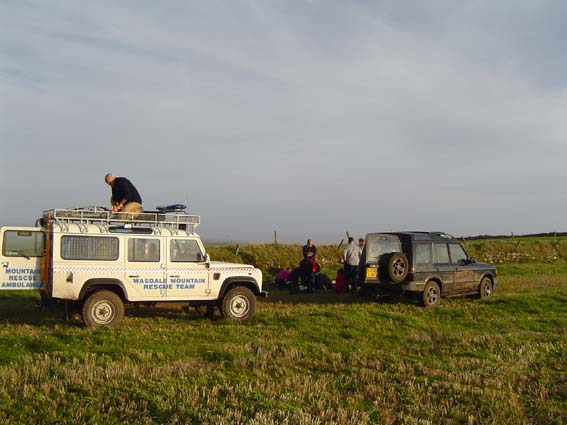 Team Doctors vehicle and the advance landrover arrive next to the casualty location - possibly the closest we have been able to drive to an incident in the last 10 years.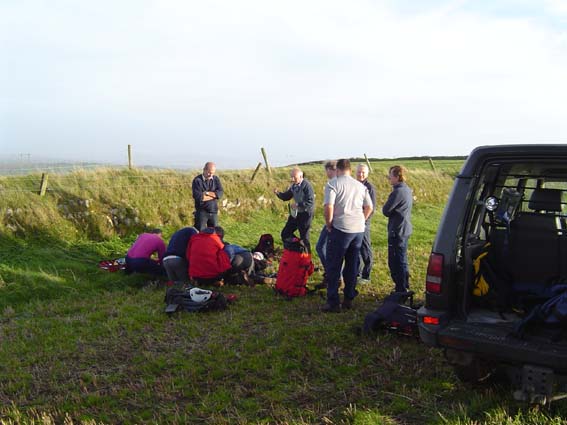 The lady is being treated by three of our team doctors while other team members look on, ready to move the casualty when required.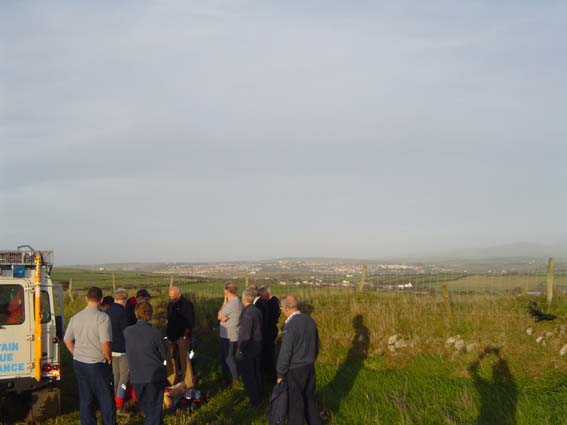 Whitehaven in the background with the white buildings of the hospital seen to the right of the sky line.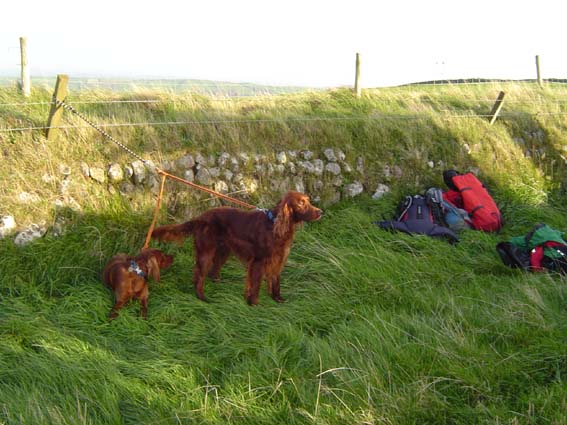 One of our team members was out exercising his two dogs when the call came. They would have to wait patiently until all the excitement was over before they could finish their walk.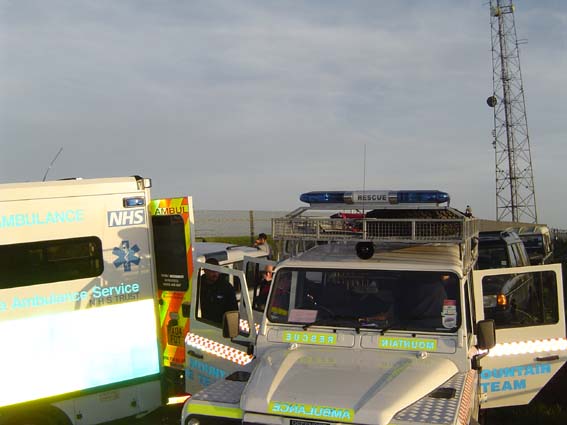 Back at the road head, the lady is being transferred from the back of the landrover to the waiting ambulance
Page Created 12/10/06