"Pack a bag day" - £1089.81 Raised
A Big Thankyou from Wasdale and Cockermouth Mountain Rescue Teams
(updated 24/05/07)
---
Following the tragic death of Ronald Ritson on Kirkfell earlier this year, his family and friends have made a number of donations to both the Cockermouth and Wasdale MRTs who were involved in the rescue. Ronnie's sister Brenda and her daughter Andrea had an idea to raise further funds by organising a "Pack a bag day" & raffle at the Cleator Moor Coop on Saturday 7th April 2007 which raised a fantastic £1089.81. This money has been divided between the Wasdale and Cockermouth Rescue teams who were involved in the rescue on 27th December 2006. Our thanks go to the family, friends, the Coop and the shoppers of Cleator Moor who made this fundraising event so successful.
Brenda and Andrea along with other members of her family visited the Wasdale Rescue Base on the Thursday evening to see the vehicles and equipment in advance of the day. The family had already made banners for the day but were also given Team Supporter T shirts to give the day that added relevance to Mountain rescue -
All photographs were taken by the family and have been included with the families permission.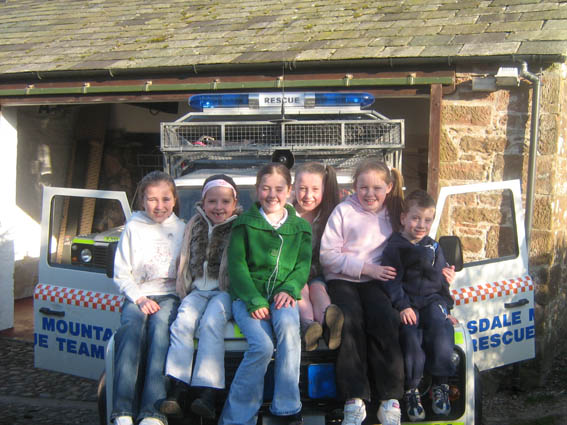 The children visited the headquarters so they would have a much better idea of how their fundraising efforts would be put to good use. They saw the new mapping system with GPS microphones which track team members as they carry out the rescues. Previous fundraising by the children has already helped buy some of the microphones.
Photos taken at the Coop on Saturday 7th April 2007
Selling tickets went well for the donated prizes from family and friends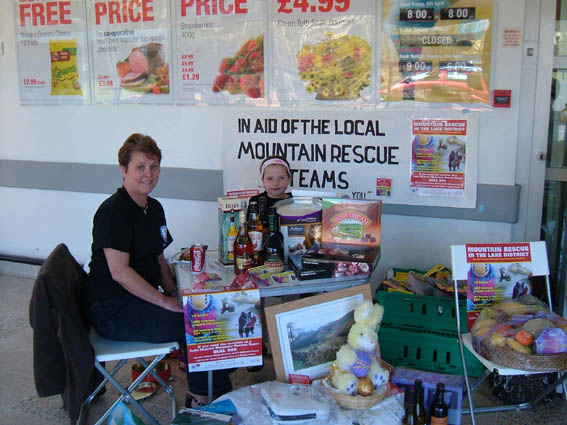 Looking a bit nervous at the start of the day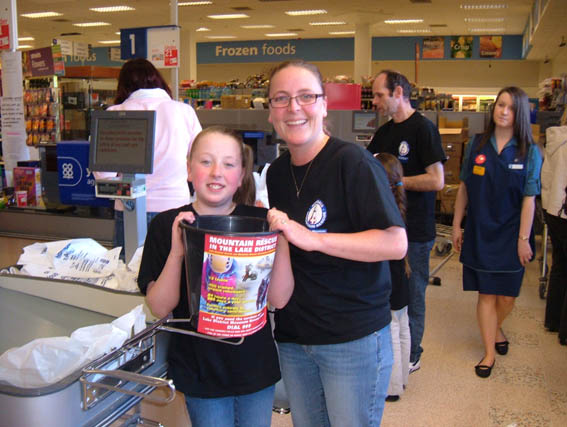 Looking well pleased & deservingly so as this has been a long successful day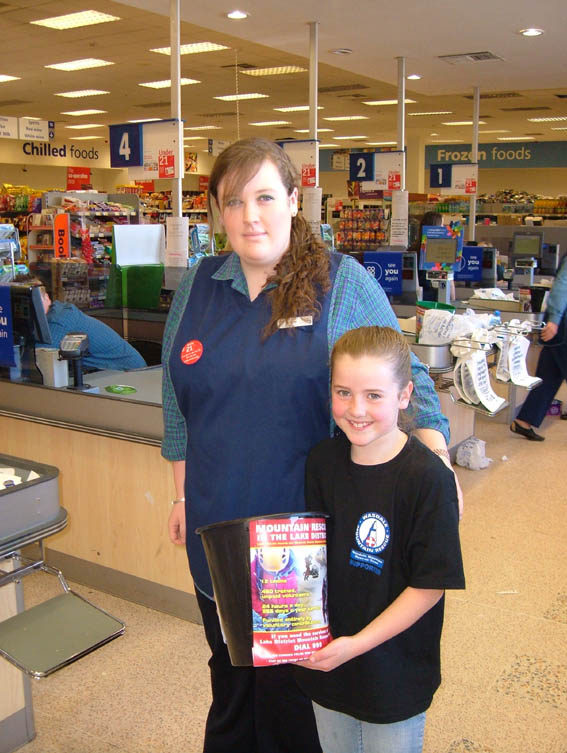 COOP staff showed great support and encouragement on the day. Thanks again to the kind permissionfrom CM Coop that allowed the fundraising to go ahead in their store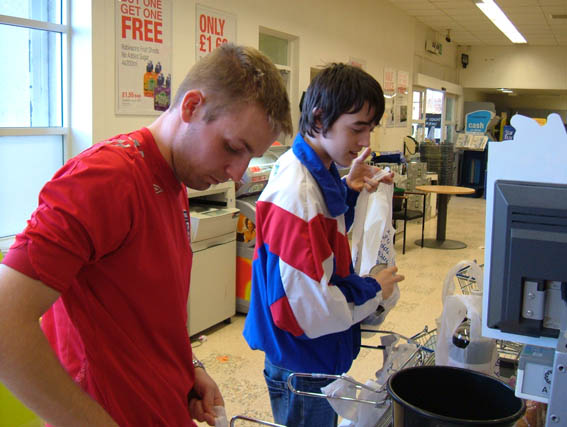 Friends busy packing bags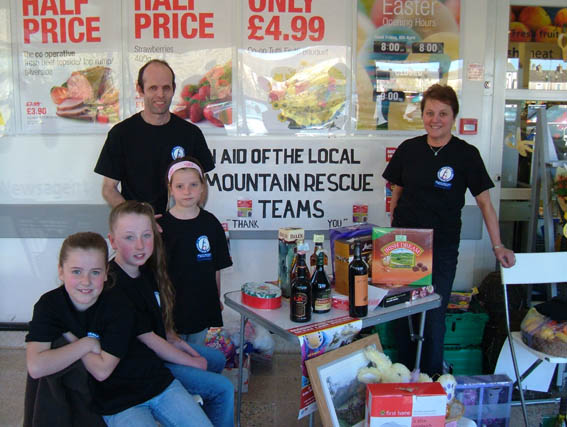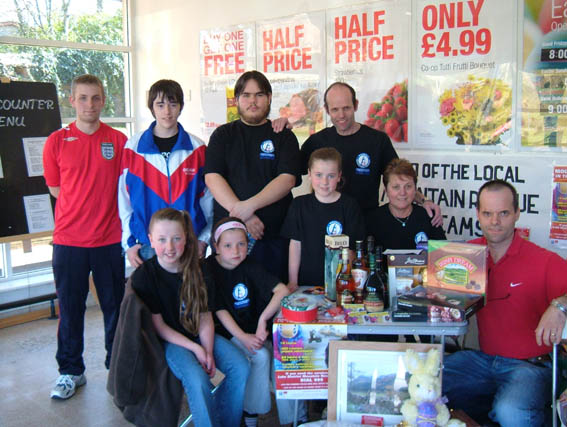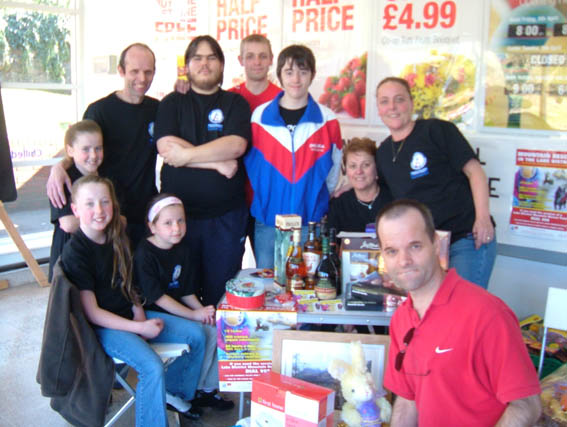 "Made it £1089.81p" Family and friends Team Effort
Message from the Teams
Both the Cockermouth and Wasdale Mountain Rescue Teams wish to thank the family and friends of Ronald Ritson for the tremendous effort put into the day. The money raised is to be shared between our two teams who worked together on the rescue to bring Ronald down. The money will be spent on lifesaving equipment which is something that I am sure Ronald would be happy with. Our thanks also go to the staff at the Cleator Moor Coop who gave permission for the fundraising to take place.
| | |
| --- | --- |
| Richard Warren, | Steve Brailey, |
| Chairman, Wasdale Mountain Rescue Team | Chairman, Cockermouth Mountain Rescue Team |
Page created 10 April 2007